Transfixed - S1 E2 | Chanel & The Wolf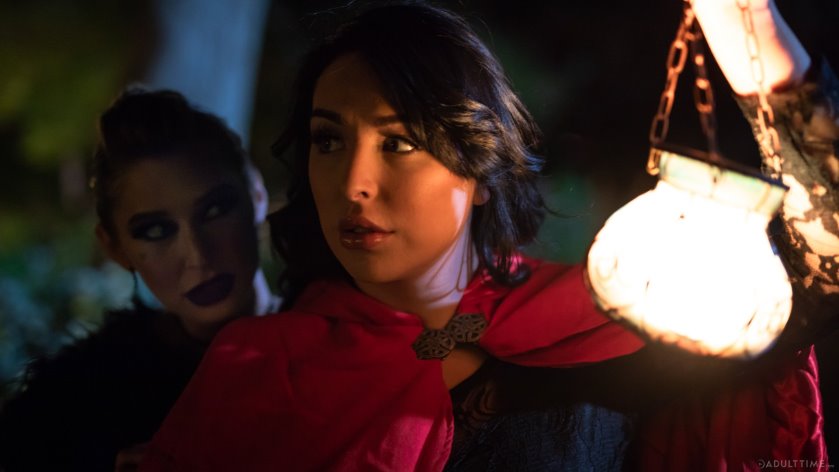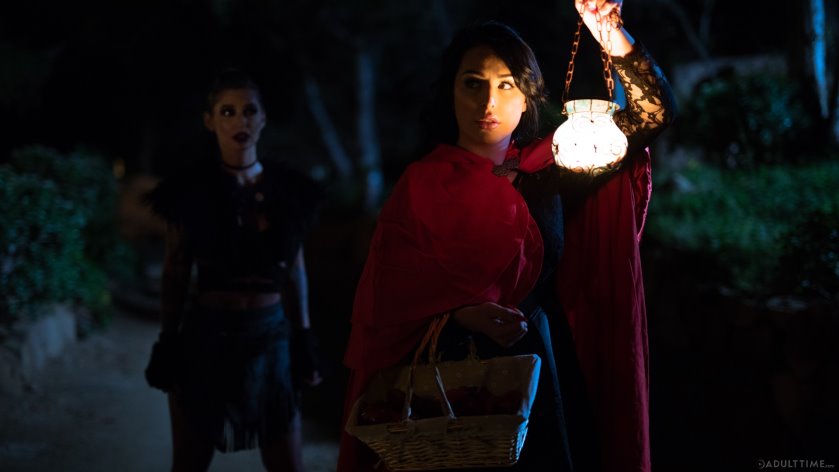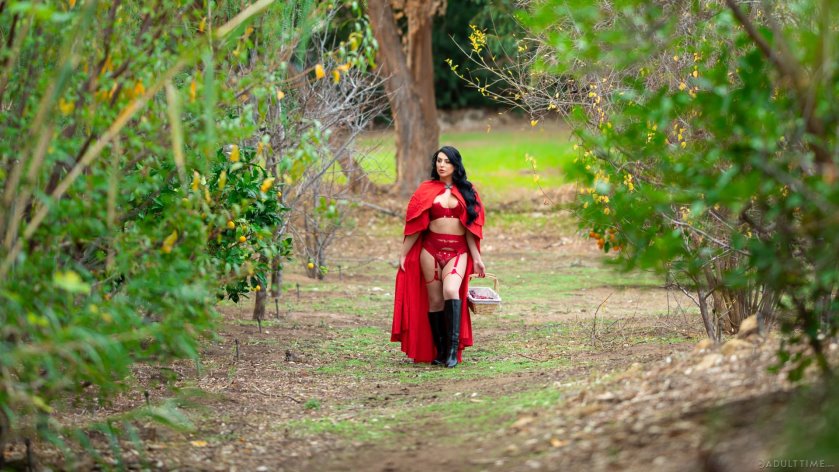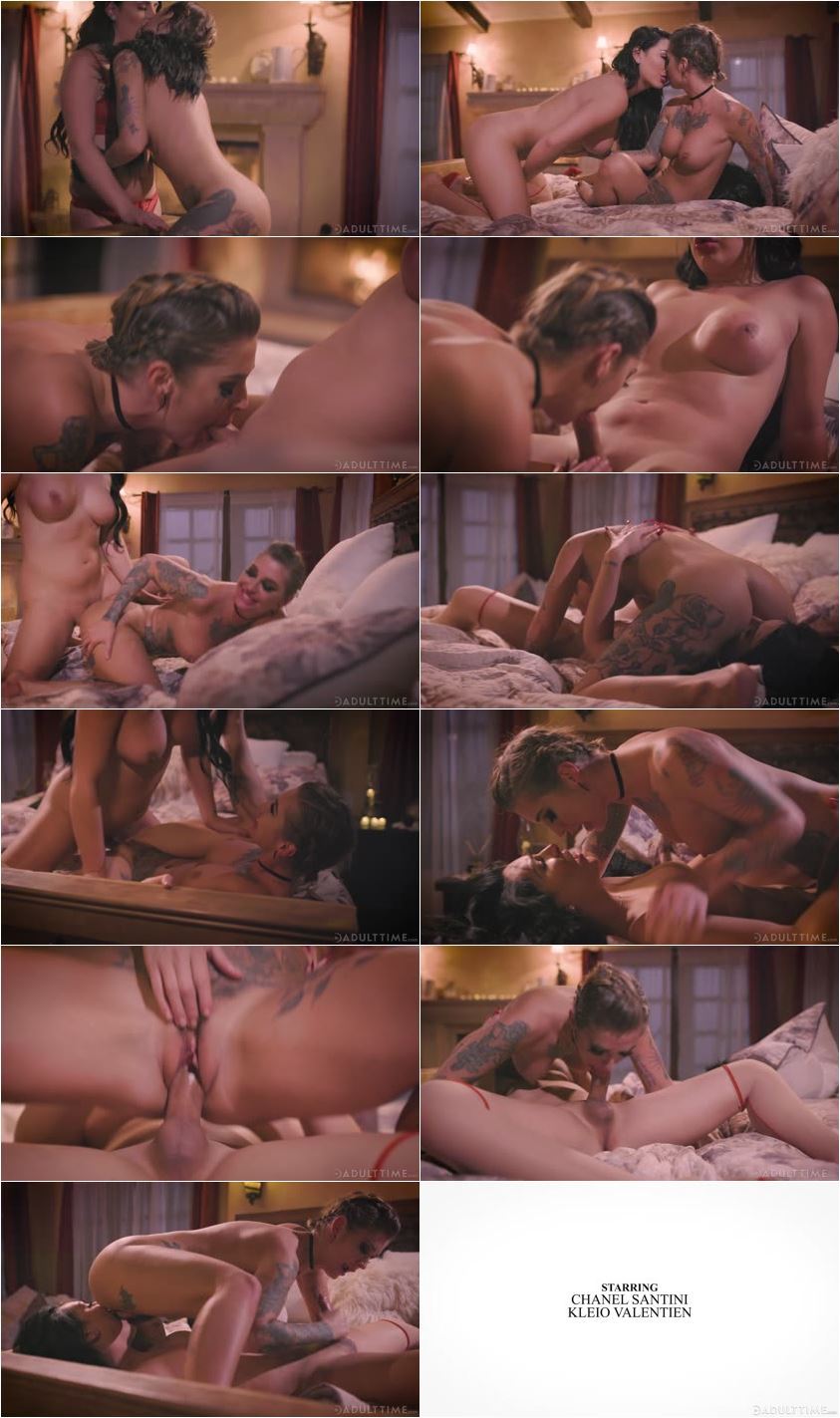 Description:

The enchanting forest scenery almost seems to glow as Chanel Santini, dressed in a bright red hood with a wicker basket over her arm, enjoys a leisurely walk. Unbeknownst to her, she has a secret admirer lurking just beyond the treeline. Kleio Valentien, wrapped in dark fur, watches Chanel from afar with hungry eyes as she slowly licks her lips.

Yes, Chanel will do nicely.

It doesn't take long for Chanel to sense that she's no longer alone, and she breaks into a run to escape her unseen pursuer.

As night falls, Chanel finds safe haven in the form of a small, brightly-lit cabin. She hurries inside, then freezes as she discovers Kleio laying nonchalantly on the bed, waiting for her. Chanel is unable to tear her eyes away as Kleio sexily crawls forward and crooks her finger, beckoning Chanel to join her. Her smoky eyes are mesmerizing...

Without hesitation, almost as though she's under a spell, Chanel casts aside her red hood and closes the gap between them as she saunters forward. 'My, what big eyes you have,' Chanel murmurs, their faces scarce inches apart. 'The better to see you with,' Kleio teases as she looks Chanel up and down. 'My, what luscious lips you have...' Chanel follows up with as her eyes fall to Kleio's beautiful mouth. 'The better to eat you with,' Kleio lustfully growls as she pounces, their lips crashing together in a passionate onslaught.

Chanel submits to Kleio's ravenous touches, eager for more as Kleio soon takes Chanel's cock into her warm mouth. It's clear that Kleio wants one thing, and Chanel's all too happy to deliver as she soon rolls them over and slides her cock into Kleio's pussy. Hunger consumes them both as they rock their bodies together, edging each other closer and closer to a happy ending befitting of their fairytale.