Transfixed - S1 E4 | Kissing Lena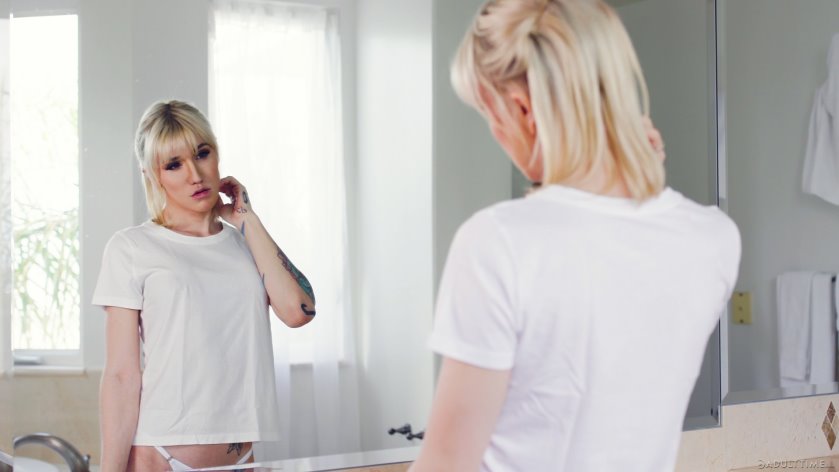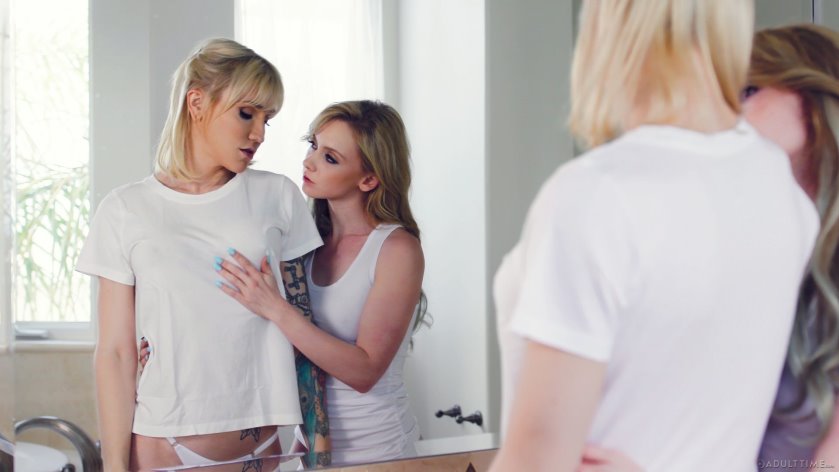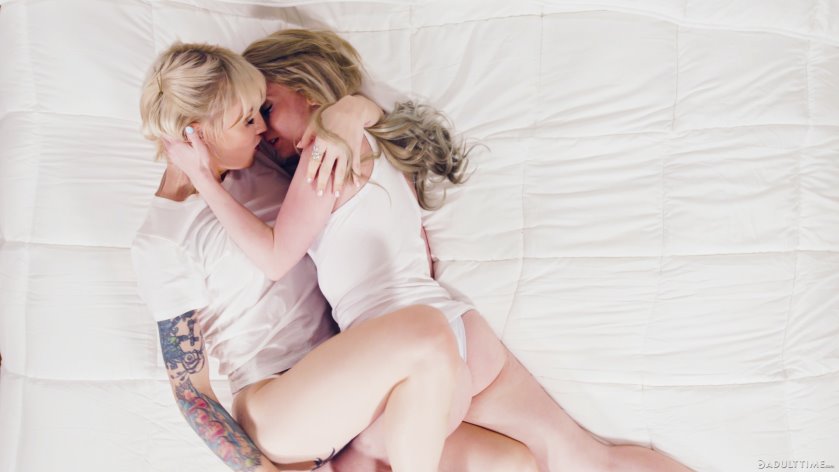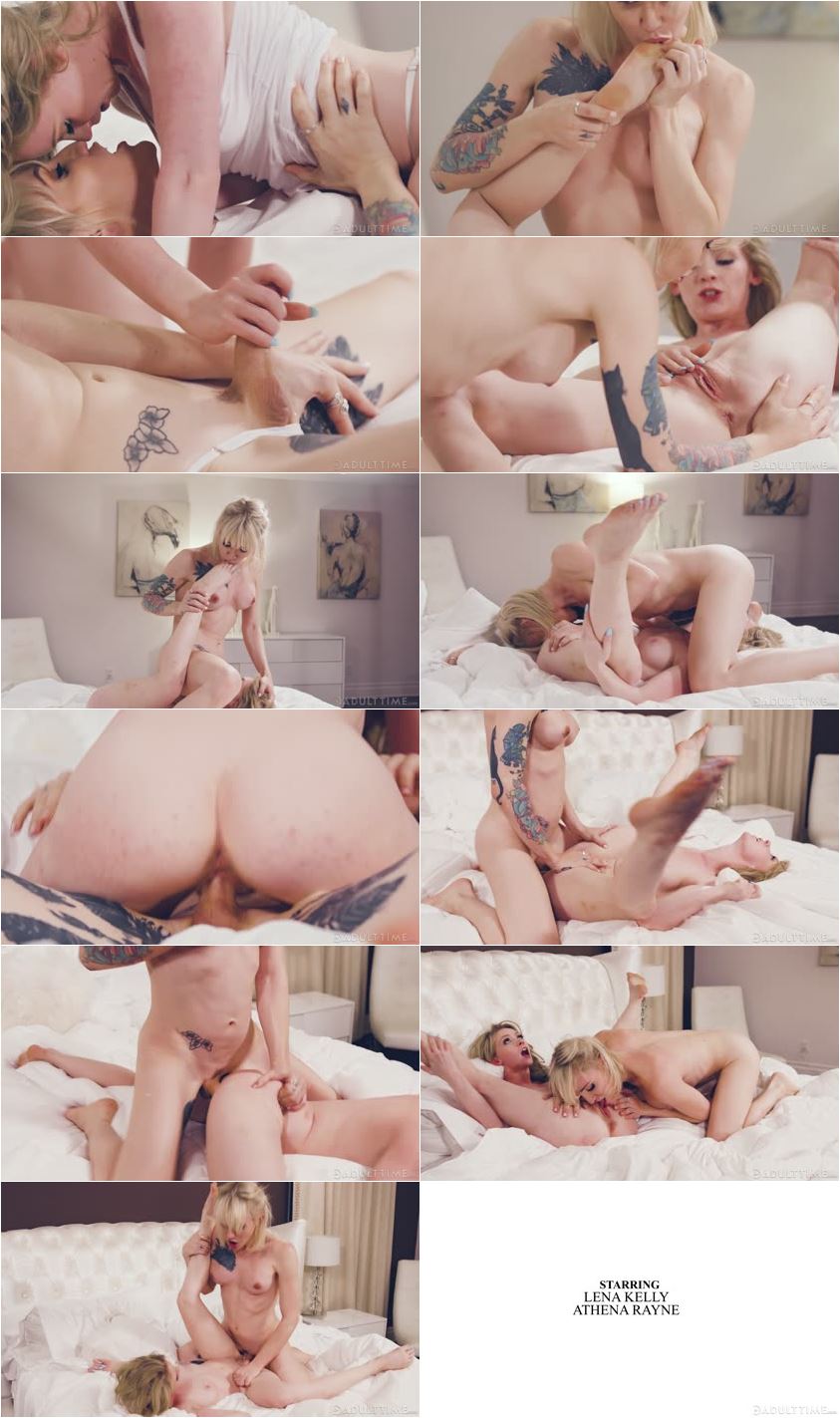 Description:

Lena Kelly sits in a home sauna, gazing off into space as she relaxes. The towel is wrapped around her waist, leaving her torso naked and glistening. She is the vision of perfection as the droplets hug the curves of her perky breasts. When she's finally done daydreaming, she casts aside her towel, showing a glimpse of her cock as she steps out of the sauna.

Once Lena's dressed, she stands before the bathroom mirror, admiring herself. She seems contemplative as she runs her hand over her body...

Then her girlfriend, Athena Rayne, steps into the bathroom and joins her. Athena's looks are loving and flirty as she stands close, gliding her own hands over her girlfriend's sexy body. They both embrace, admiring how they look standing together in the mirror. As Athena turns Lena's head and brushes their lips together, Lena's all too happy to share the kiss.

It isn't long before Athena gives Lena bedroom eyes and lead her from the bathroom. They tumble into bed together, tangled in each other's arms and legs. Their sensual kisses and touches intensify as they strip each other naked, eager to become one.

Athena takes Lena's cock into her mouth, getting her excited for what's to come. Lena's not about to start without getting a taste of Athena's pussy in return, though, making Athena writhe with delight. Once they're both ready for more, Athena welcomes Lena's cock into her pussy, and they happily lose themselves in the moment and each other.