Transfixed - S1 E1 | Venus at the Party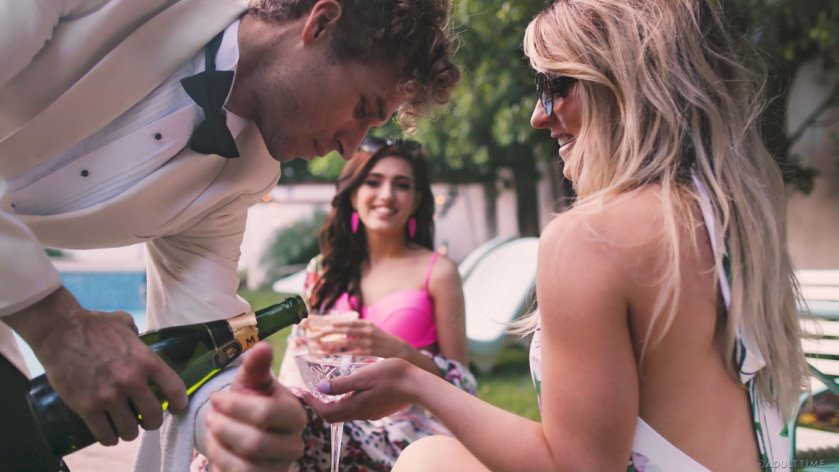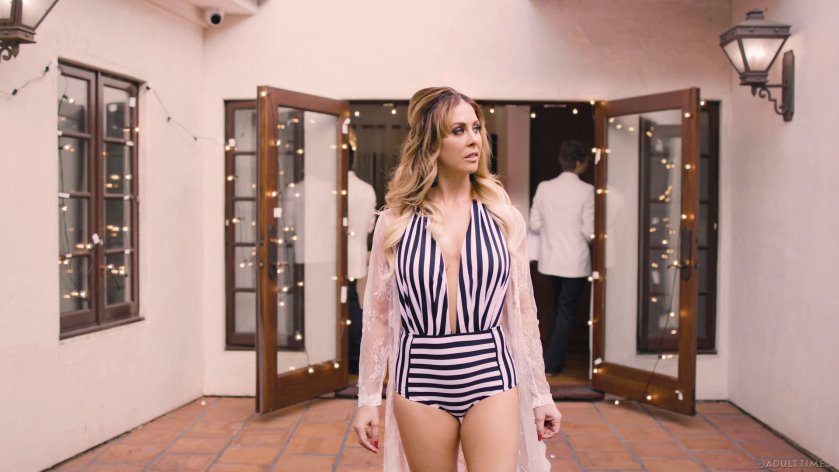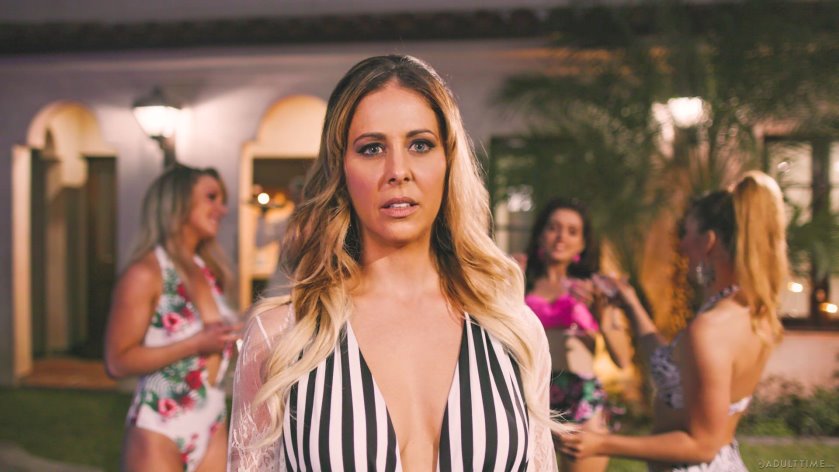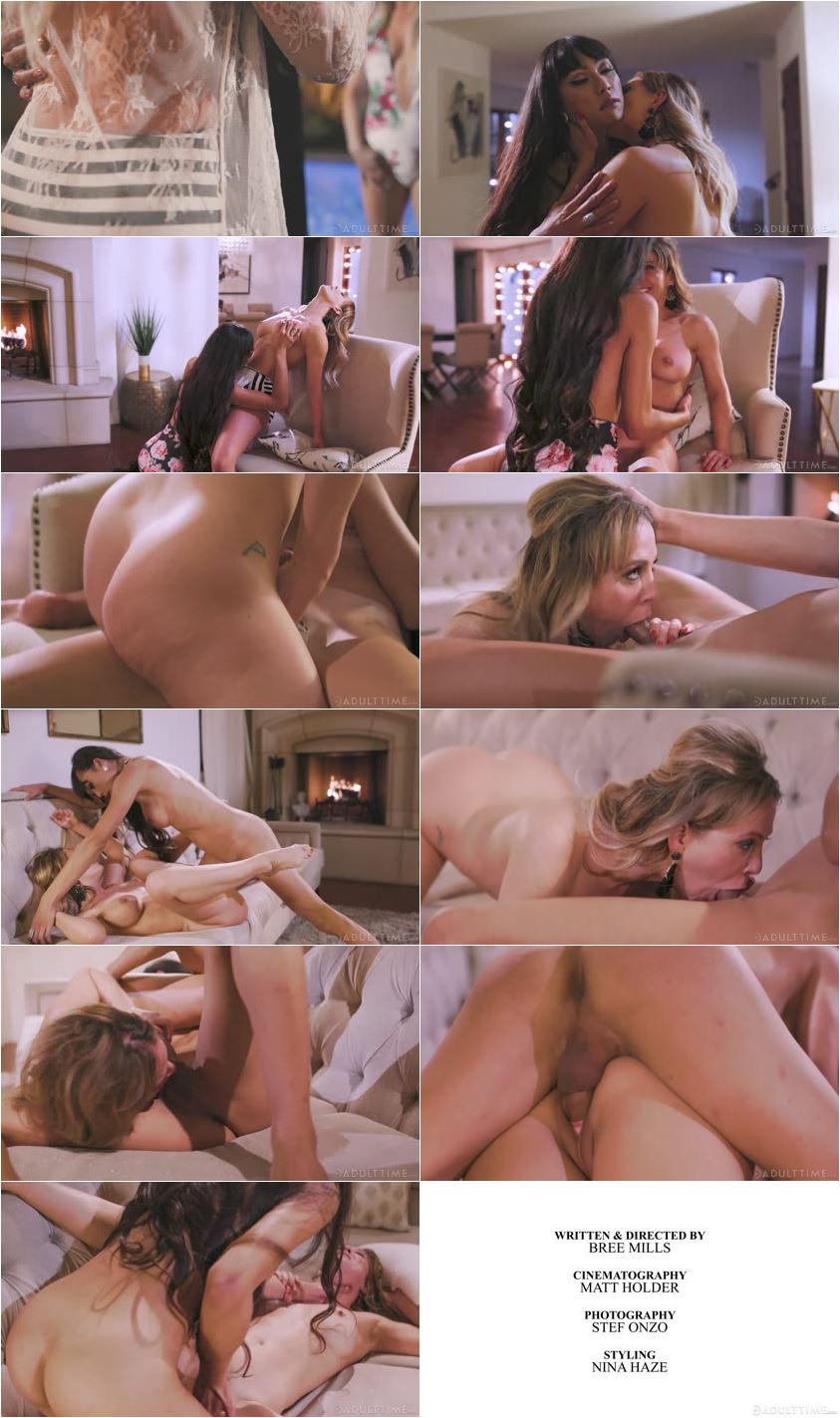 Description:

The poolside garden's twinkling lights reflect in the sparkling water. Smiling guests, lost in their own worlds of enchantment and reverie, are only briefly distracted by the waiters gliding silently among them, ensuring that their glasses never run dry.

The moment Cherie DeVille sets foot in the garden, she knows that tonight is going to be magical. She can feel something pulsing deep inside her core, though she's not yet sure what it is. It's as if she's in a daze herself, crossing that threshold from her everyday, boring life into something extraordinary.

Someone is calling to her -- she can FEEL it. Her eyes search the faces of all those gathered, taking in their blissed-out expressions, but they're not who she's looking for.

Then the crowds part, and her eyes fall upon a mysterious woman, Venus Lux, stretched out in a chair with her eyes hidden behind the dark lenses of her sunglasses. Could Venus be the undeniable force that's been beckoning to her the moment she stepped in through the door?

When Venus removes her glasses and ensnares Cherie in her smokey gaze, Cherie is transfixed. She wants nothing more than to be in this goddess' passionate embrace. She moves forward to close the gap between them, but is blocked by a waiter with a tray of hors-d'oeuvres. Desperate not to lose sight of the beautiful stranger, she politely declines his attention, but with this momentary distraction, it seems as though Venus has disappeared without a trace.

Cherie is lost as she aimlessly wanders around the party. Other girls make small talk with her, but she doesn't hear them over the ache of desire for Venus from within. She doesn't understand why she can't find Venus again -- was she simply a figment of her imagination?

Just when all hope is lost, Venus reappears as suddenly as she vanished. Cherie is breathless as she's caught under Venus' intense, lustful gaze. Not a word is shared between them as Venus slowly extends her hand. Cherie knows that taking her hand will change everything in an instant, setting them both embarking on a journey of erotic discovery unlikely anything they've ever experienced...

She doesn't hesitate.

All heads silently turn to them. Cherie is the girl to win Venus' affection, the one chosen out of all the others tonight, but Cherie doesn't see the rest -- she only sees Venus. Their warm bodies press close as they begin to dance, unable to tear their gazes from one another. Cherie is spellbound. They move together as one, matching every step in time. Even their breathing is in sync.

Venus invites her into the house. It's as if Cherie's whole life's been leading up to this moment, and she dreamily drifts ahead of Venus. Her heart pounds with excitement as she hears the footfall of platform heels and the swishing of fabric behind her. Venus' powerful gaze penetrates to the very soul.

They come together effortlessly again, their lips locking as waves of pleasure course through Cherie. Their hands sensually explore each other's bodies as pieces of clothes fall away to the floor. Cherie can't get enough of Venus, wanting to taste ALL of her. The heat building between them is incredible, and Cherie's not sure how much longer she can hold out. The tension has pulled her muscles so taut that it almost hurts -- she NEEDS Venus.

Fortunately for her, Venus' hunger is insatiable as well, her mesmerizing eyes never straying from Cherie. As Venus begins playing with Cherie's breasts and nipples, Cherie melts beneath her skilled hands. When Venus hints for more, Cherie opens her legs in invitation for Venus' tongue. Venus is more than happy to deliver, making Cherie gasp with delight, the fire between them burning hotter still.

When it comes time for Cherie to return the favor, she eagerly switches places with Venus. She removes the last bit of fabric covering Venus, freeing her cock from its bindings. She lavishes Venus' dick with her tongue and mouth, hoping to give Venus even a fraction of the pleasure Venus has already given to her. She can't wait to slip it inside of her pussy and truly become one with this goddess. When Venus finally invites Cherie into her lap with little more than a sultry look, Cherie is all too happy to give in.